UPDATE 5th Feb 3pm: Dr. Salima Ikram states damaged mummies were Late Period fragmentary mummies used to test the CT machine
UPDATE 5th Feb 8:30pm: Dr. Hawass says Saqqara, the Memphis Museum, and all of Egypt's sites are safe; a National Geographic reporter gives a report direct from Saqqara
UPDATE 6th Feb 1pm: Dr. Ikram confirms more sites as safe; a guide to US seizure laws & Border & Customs protection; Dr. Hawass interview on the BBC's Andrew Marr show
UPDATE 6th Feb 8:50pm: an eye-witness report of Saqqara looting from Prof. Philippe Collombert; damaged objects from the museum to be repaired & on display in 5 days
UPDATE 6th Feb 10:20pm: Dr. Hawass' latest statement, an Amarna statue slightly damaged
UPDATE 7th Feb 10:30am: National Geographic article says only 20-25 objects damaged at museum, including the statue of Tut on a small boat
UPDATE 7th Feb 12pm: a report from an inspector at Saqqara has been posted by the Dutch team
UPDATE 7th Feb 5pm: Dr. Hawass' latest statement on restoration work at the museum
UPDATE 8th Feb 12pm: WSJ article from the Egyptian Museum; photo of smashed coffin; interview with the museum's wood conservator
UPDATE 8th Feb 3pm: an emotional interview with the director of the Dutch mission at Saqqara; another update from Dr. Hawass
UPDATE 11th Feb 12:30am: more contradictory reports of looting or lack thereof; more stolen Qantara objects recovered; lots of photos & footage of restoration work in the Egyptian Museum
For the latest updates, check the new blog post
It is hard to believe that only a week has passed since I initially wrote my last post in response to the images of damage at the Egyptian Museum. Over that period of time, many of us who blog about ancient Egypt have been caught up in the panic of trying to assess the antiquities situation despite the difficulties of communication. But it hasn't been worrying over the antiquities that has kept me up at night. The scenes in Tahrir Square and the streets of Alexandria have never left my mind. On the Berkeley Blog, Rosemary Joyce urges us to keep everything in perspective. I have always loved my time spent in Egypt, visiting the monuments, working on sites, and living with local families on farms and in small villages and getting to know the people, from antiquities inspectors to local shopkeepers. Somehow though, I never quite realised just how much I love the country and the people until these past few days.

No one who has worked in Egypt is surprised by the brave actions of the ordinary Egyptians and SCA officials who have stood guard over their heritage, but their actions are still powerfully inspiring and give great hope to all who have been concerned over the future of Egypt's past. Finally stories are emerging from Egyptians themselves and they should be celebrated. Ramadan B. Hussein, who works for the Supreme Council of Antiquities, posted his take on the museum break in and the efforts of locals around the country on Facebook (reproduced below). A moving story of locals in Luxor protecting Karnak temple was posted on the Looting Database and conveys their passion. A post from Francesco Tiradritti from the Italian Mission to Luxor also gives an account of the locals protecting Karnak. Also, the youth of Alexandria banded together to protect the great library there. It is terrifying to imagine what the worst case scenario could have been, but it is because of the people of Egypt that it did not come to pass, indeed, could probably never happen because of the love and pride that so many people there feel for their heritage.
But can we now piece history back together again? Can the damage truly be undone, and can we ever recover what has been lost? Some people have been commenting, blaming Egypt for allowing this to happen, but we should also remember the damage done by early archaeologists in their often destructive hunt for valuable antiquities. In my current PhD work, I found that a number of the wooden models I'd wanted to study, similar to those of Meseti's that were damaged in Cairo, no longer exist. They were housed in the museum at Liverpool, and during World War II they were destroyed by the bombing. All I have to work with is a couple of insufficient photos. Other models that were excavated in the 19th century do not have any recorded location and seem to have vanished without a trace. Objects that are lost are not not only lost in terms of something beautiful to look at, but as a source of knowledge for future generations.
People often think that once a tomb's been discovered or an artefact's been found and put in a museum, that's the goal achieved, it's purpose fulfilled. Someone must have thoroughly recorded and studied it at some point, right? Not necessarily. Especially with sites excavated in the 19th and early 20th century, so many tombs and artefacts were discovered in a short space of time with less than rigorous recording. Many objects in museums have barely been looked at, let alone been part of a focussed study. Even the treasures of Tutankhamun, which I expect people will assume are some of the best known artefacts from Egypt, many of them have not yet been properly published at all.
And even if objects and sites *have* been looked at in a number of detailed studies, focus of investigation can evolve over time and details that were overlooked in the past can become important for new avenues of understanding. What has happened at the Egyptian Museum in Cairo is a reminder to all of us to never take for granted what we already have in the glass cases and storage rooms of our museums. These objects are ripe for study and the stories they can tell us have not yet been exhausted. As tantalising as it is to find the next great discovery hidden in the sands of Egypt, we must not ignore what we already lucky to have.
Usually whatever has been guarded by the sand for up to the past 5000 years is fairly safe there, but as well as museums and excavated tombs being targeted, the reports of widespread illicit diggings going on at Saqqara and perhaps to a lesser extent in the Fayum and elsewhere, suggest that Egypt's undiscovered heritage is threatened as well. I am constantly surprised by how often I get asked by people, 'is there still anything left to be discovered in Egypt?'. Considering that millions of people lived and died there for over 3000 years, there is still plenty to be found. A town and temple site excavated over almost a decade would probably uncover less than a 10th of what's actually beneath the ground. Even if the random diggings of uninformed looters fails to uncover the statues and golden treasures they're looking for, the potential damage could hurt our understanding of the day-to-day use of the site and how it evolved over time.
One of the sources of the problem with looters right now is sadly a legacy of the early days of European treasure hunting in Egypt and the global obsession with ancient Egyptian gold. Many Egyptians in rural areas believe that modern excavation is still an aim to find gold, rather than a desire to better understand the lives of the ancient Egyptians. Today, our knowledge is better served by finding mud brick walls, seal impressions, scrawled notes on broken pottery sherds, and analysing soil samples. More work needs to be done to educate local populations about local history and the current aims of modern Egyptologists. Some excavation projects already do this, for example the British Museum excavation at Kom Firin shared information about their work through leaflets made available in Arabic. More of this should be encouraged.
We are still waiting for more thorough news from across Egypt- there is reason to be concerned about the situation there but also much reason to be hopeful. My thanks go out to the people of Egypt for their protection of the past, as well as my thoughts and prayers for their future.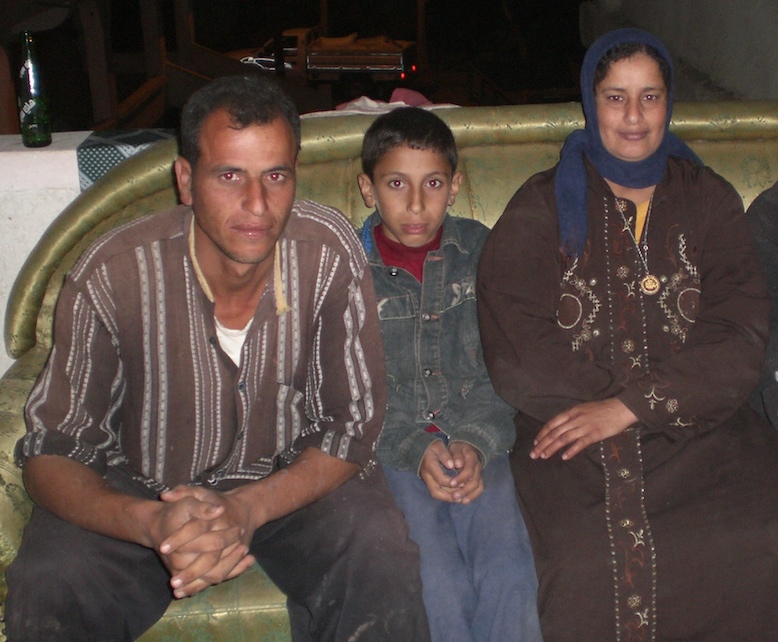 UPDATE 5th Feb 3pm:
Dr. Sarah Parcak has posted another update from Dr. Salima Ikram on the Facebook group Restore + Save the Egyptian Museum. Dr. Ikram states that the damaged mummies were Late Period fragmentary mummies used to test the CT machine.
Dr. Zahi Hawass has issued another statement on his blog, again reassuring everyone that Saqqara is safe, including the tomb of Maia, and that the Memphis Museum was not looted, which is wonderful news. He also confirms what Dr. Ikram said earlier today that the mummies were not royal but fragmentary ones used for CT scans.
There is also an article from a National Geographic reporter who was given a tour around Saqqara to show that everything there is indeed safe. He was shown the entrance to the tomb of Maia, now bricked up for safety, and was assured that the tomb of Maya is also safe.
Dr. Salima Ikram has posted on Facebook:
"I know that the Sohag area is secure. Natrun seems to be fine, and the areas w/in or next to the monasteries are well protected. All the Luxor and south area sites are totally fine."
"Egyptian museum continues to be secure. Curators and directors working inside. Southern sites secure and being defended by inspectors and guards and villagers, for the most part. Tremendous sense of national pride. Army remains at the Memphite necropoleis to continue to secure it. No new reports of looting there since initial reports. The Egyptian people are standing proud."
To guard against any potential future problems with illegal antiquities smuggling, Rick St. Hilaire, a cultural heritage lawyer, has written a helpful guide to US Seizure Laws and How to Make a Report to Customs and Border Protection. If you're in the US and come across anything suspicious, just fill out the secure form at https://apps.cbp.gov/eallegations/. You can also make a report by telephone by calling 1-800-BE-ALERT.
The International Archaeological Community has also issued a statement calling for measures to be taken to protect Egypt's archaeological heritage.
Dr. Zahi Hawass was on the Andrew Marr show on the BBC this morning. If you're in the UK, you can watch it on iPlayer here at the 30min mark, otherwise a transcript should be posted sometime soon here. A short summary can be found on the BBC's live updates page.
An article by 'Archaeology' correspondent Mike Elkin, says that a member of the French mission at Saqqara has stated: 'People were saying that my site in south Saqqara was destroyed, but in reality only two tents were damaged', although other archaeologists there say 'added that storage facilities were robbed'. Miriam Seco, director of the excavation of the Temple of Thutmose III in Luxor, says "I've been in contact with the curators at the Cairo Museum, and many are sleeping there at night. The army is outside, but they are staying there to protect the antiquities. In Luxor, there were warnings on January 29th and 30th about armed looters so all the Egyptian archaeologists, who live on the East Bank, crossed the river to take turns standing guard with sticks and anything else to protect the sites. Thank god there were no such attacks." Seco said that missions pressing on with work include Chicago House in Medinet Habu, her excavations at Thutmose III's temple in Luxor, a French team at Karnak, and the Polish team at Deir el Bahri.
The Tribune de Geneve has an interview with Prof. Philippe Collombert who reports what he saw first-hand of the looters at Saqqara:
«C'est alors que j'ai vu
une chose inouïe se produire: les pilleurs se sont précipités.
Cent, deux cents jeunes gens de 10 à 15 ans, venus des villages
de Saqqara et d'Aboussir tout proches, ont déferlé par groupes
de dix. Certains étaient armés de pistolets et tiraient en l'air
pour faire partir les ghafirs (les gardiens). Profitant du chaos, ils
espéraient trouver des trésors.» Volant les pelles, pioches et
couffins des archéologues, ils se mettent à creuser frénétiquement
chaque fois qu'ils devinent quelque chose sous le sable. «Ce
sont des jeunes gens sans éducation. Ils pensent trouver là 
de l'or, des bijoux, le masque de Toutankhamon…»
In English, via Google Translate:
"Then I saw
something incredible happen: the looters rushed.
Hundred, two hundred young people from 10 to 15 years, from the villages of
Saqqara and Abusir nearby, swept by groups of
ten. Some were armed with pistols and fired into the air
to ghafirs from the (guards). Taking advantage of the chaos, they
hoped to find treasures. "Wheeling shovels, picks and
baskets, they began to dig frantically
Each time they guess something under the sand. "These
are young people without education. They believe they will find
gold, jewelry, the mask of Tutankhamun …
Ahram Online reports that the roughly 70 damaged objects from the Egyptian Museum are due to be repaired soon and back on display.
Dr. Zahi Hawass' latest statement, 'Uninformed Statements and Clarifications':
On another note, I went to the Egyptian museum today with reporters from the Wall Street Journal and other newspapers.
We reviewed every smashed vitrine. One showcase in the Amarna galleries was smashed; it contained a standing statue of the king carrying an offering tray. While the showcase is badly damaged, the statue sustained very minor damage and is repairable. Another vitrine that was smashed contained one of King Tutankhamun's walking sticks. The gilded stick is broken into two pieces, and can be restored. The other King Tutankhamun object that was damaged was the wooden statue of the king standing on the back of a panther.
The reference to the statue of Akhenaten carrying an offering tray would suggest that it *might* possibly be this small statue on the left from the Egyptian Museum that has been slightly damaged. Luckily it sounds like the damage is minimal.
A National Geographic article says only 20-25 objects damaged at the Egyptian Museum in Cairo rather than 70, which is great news. Damage to the gilded statue of Tutankhamun on the papyrus skiff is also confirmed.
A report from an inspector at Saqqara has been posted on the Dutch team's website and suggests that, while there has sadly been illicit digging and looting of magazines, there may only be a small amount of damage to the tombs themselves:
From January 29, a lot of people attacked the antiquities area, from Abusir North to Lisht. Although many tombs and magazines were opened, few things were stolen. Some destruction happened, but not too much, because the stupid robbers searched only for gold and precious things and were not interested in limestone blocks. There was a lot of pit digging in the whole area, but generally this caused no problems. The Dutch site is o.k., except that the magazines of pottery, small objects and bones in the tombs of Maya, Horemheb and Ptahemwia were opened. We closed them again, the wall reliefs are o.k, and nothing was stolen or plundered or damaged. We try to save the sites and do some protection, then later we shall arrange some committee to account for the magazines of Saqqara.
The Leiden excavation team who work in the New Kingdom necropolis at Saqqara also posted this statement:
We know from other reports that the local inspectors fought very bravely to protect the site and want to thank them and the Egyptian army for their efforts. Whether indeed no damage was done remains to be seen. The main thing is that the precious reliefs seem to be safe. We suppose that objects in the magazines cannot have escaped damage or destruction, and that there will be some loss of archaeological information. However, most of the remains kept there have already been studied by the expedition and we hope that the losses will be minimal. We shall try to inspect the situation in person as soon as everything has calmed down in Egypt.
Dr. Zahi Hawass' latest update discusses the restoration work on damaged objects at the museum. He mentions 'a small statue of Akhenaten wearing the blue crown and holding an offering table', which is likely the statue pictured here above and below, and refers to a 'New Kingdom coffin', which 'can easily be restored'. He assures everyone that the rest of the Tutankhamun objects, apart from the statues, sticks, and fan, and the royal mummies are all safe. Here is a photo of the Akhenaten statue as it looked in its case at the museum:
I have also been wondering whether the travertine calcite (alabaster) object shown in the al Jazeera footage might be one of the lids of Yuya and Tujya's canopic jars, seen here as displayed in the Egyptian Museum. The shape and the dark lines at the front that would correspond with the eyes seem to fit. This photo shows one of the lids from above. This is very speculative though. Thankfully, whatever it is it doesn't look damaged in the footage, and hopefully nothing else from that case is either.
The interview with the Wall Street Journal mentioned in Dr. Hawass' blog yesterday is now up. The article by Christopher Rhoads mentions that various amulets have been damaged, as well as Tutankhamun panther statue, his gold fan and gilded stick, and the Akhenaten statue, but there's still no mention of the late Eleventh Dynasty models of Mesehti from Assyut. Rather bizarrely, it states that over a thousand people broke into the museum, which is nothing like anything we've heard elsewhere. Restoration work at the museum is ongoing but there have been some reports of illicit digging. The article refers to how the national antiquities situation is being monitored:
Some young Egyptologists now manage a control room in the antiquities department, responding 24 hours a day to any break-in reports from the country's 42 museums, and other sites. Each location checks in every three hours.The room has direct lines to the branches of the military and police that have been used 17 times, according to one official. On Monday, there were a handful of reports of unauthorized digging at archaeological sites.
An article by Rossella Lorenzi for Discovery News features an image of the smashed New Kingdom coffin. From the white background with bands, it appears to be early 18th dynasty in date:
There is also an interview with Dr. Nadia Lokma who is working on the restoration of the damaged wooden objects at the museum. She took 8 years to restore a chariot of Tutankhamun and she's obviously very passionate about her work. It's wonderful to know that the objects are in good hands:
In the article, Dr. Hawass says of the looting of the museum's gift shop: "The funny part of the story is that only the books of the gift shop remained untouched. Looters are never interested in books, I guess".
Radio Netherlands has an emotional print interview with Dr. Maarten Raven, the field director for the Dutch mission at Saqqara. Speaking about the illicit digging there, he says:
I've always been afraid this would happen. All we can do now is look on and weep.
Another update from Dr. Zahi Hawass mainly discusses a visit with journalists to Giza and plans to reopen the site to tourists. He discusses Saqqara, but not the site as a whole, referring to certain specific tombs as being safe:
I would once again like to say that the rumors claiming that the tombs of Maya, Nefer, and the Two Brothers in Saqqara were recently damaged are not true. The Imhotep Museum and the storage magazines of Saqqara are also safe.
UPDATE 11th Feb 12:30am:
Sorry for the delay in updates everyone- I still have PhD research and teaching to do despite everything! And a huge thank you again for everyone who has contributed comments to the discussion and to what we know about the ongoing situation.
There have been more contradictory, unverified reports of looting or lack thereof, this time in Kharga Museum. Posts from three local Egyptians on Facebook and Twitter suggested attacks on the museum and looting. However, Dr. Salima Ikram says that despite violence in the area and threats to the museum, it had not in fact been looted: "Kharga: police station attacked because police killed 5 people there. Hospitals busy with this there and in Asyut. Apparently all the magazines and museum and Hibis et alli are safe. In the absence of police etc, thieves and robbers are around. Potentially attacking houses and maybe this will extend to antiquities. However, all the inspectors and the people are patrolling the areas trying to keep everyone and everything safe. Will report further in the morning. S". An article in Ahram Online (via Andie Byrnes) says an official statement denied any damage to the museum.
An article in Al Masry Al Youm says that the museum in Asyut is a target of people's anger with the government but doesn't specify what form that anger has taken. There is no direct reference to looting or damage though.
Dr. Hawass has posted again on his blog and states that five more stolen Qantara objects have been recovered. Another National Geographic article again reiterates that the tomb of Maya the treasurer is safe, while the tomb of Maia the wet nurse is completely bricked up.
There are also lots of photos and footage from various sources of the ongoing restoration work in the Egyptian Museum. I will comment further on these in the next day or two. Here are some photos from the BBC.
Video from CNN:
Video from National Geographic: